Although the recommended way to update your firmware is by using companion, there are situations where you don't want to, or simply can't.
Here you find the latest version of the 2.0.xx firmware, ready to download and transfer to your Transmitter, and perform an upgrade. It is setup up for use as a normal transmitter, without heli support.
First, make a backup of all your models, or a backup of your EEPROM.
Then, just download and unzip the firmware folder to the root of your SDCard. If you bought the Basics App, or any other package, all firmwares and sound files are included. Then, switch on the transmitter while pushing the trim buttons for rudder and ailerons towards each other.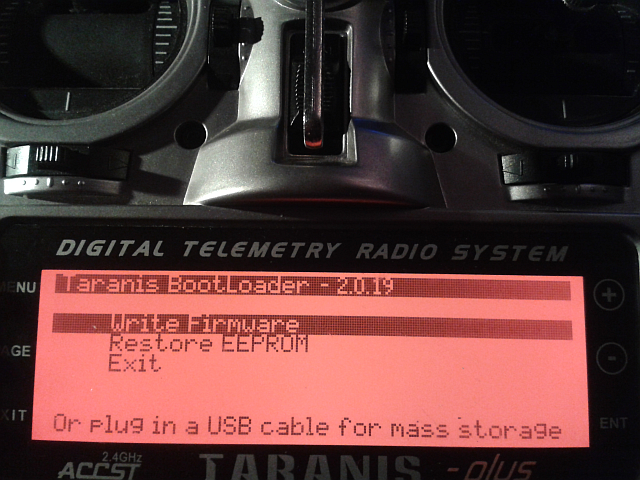 IF YOU DON'T GET THIS SCREEN, YOU NEED TO DO A FIRST TIME UPGRADE. First Time Upgrade Package
Select "Write Firmware".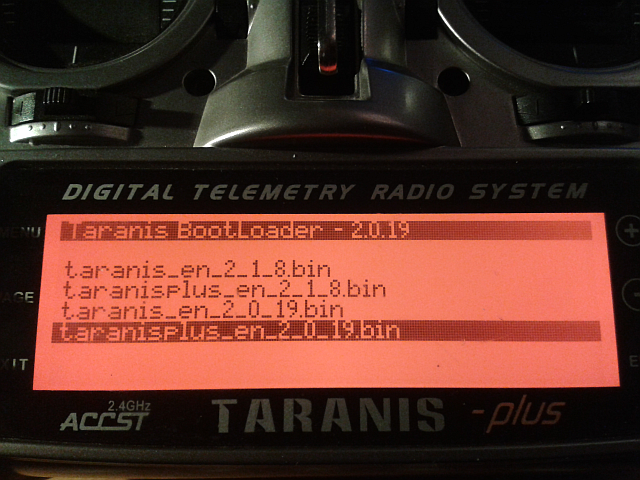 Select the appropriate file in the PopUp.
Please don't mix up the PLUS with the normal version. PLUS is clearly indicated on the lower right of your transmitter. If so, select the PLUS version.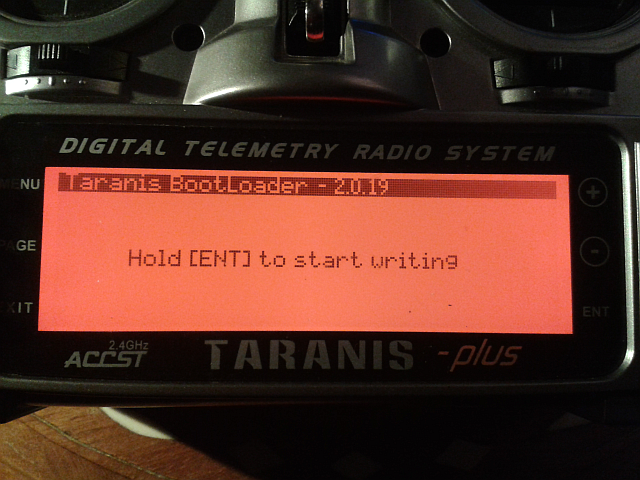 Press "ENT" to start the writing of the firmware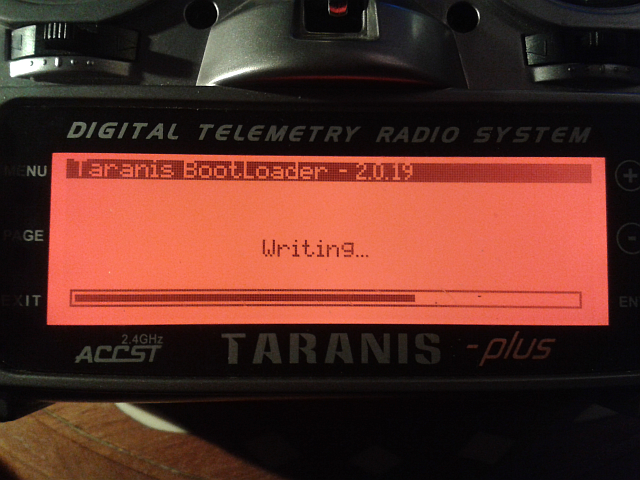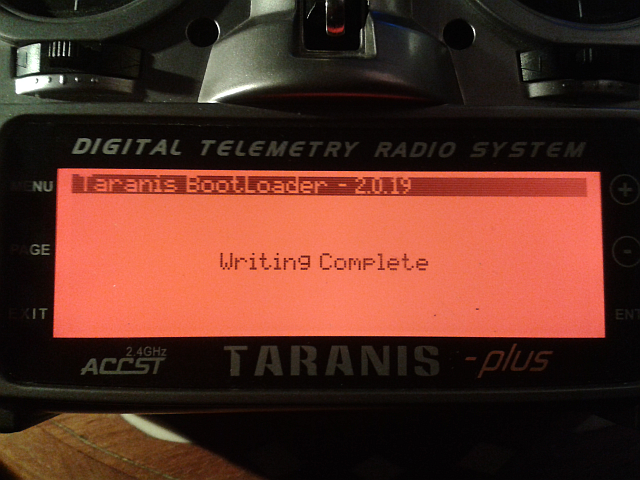 Ok, Suppose you have downgraded from 2.1 to 2.0. Then, you need to restore the EEPROM with your 2.0 models in it. Otherwise, you are done!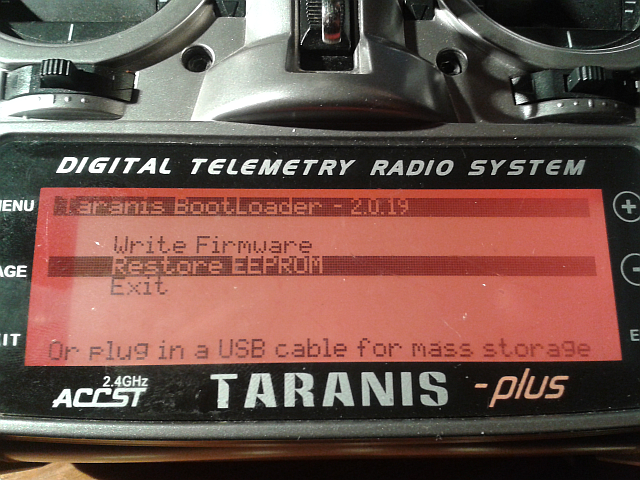 Select the Restore EEPROM option.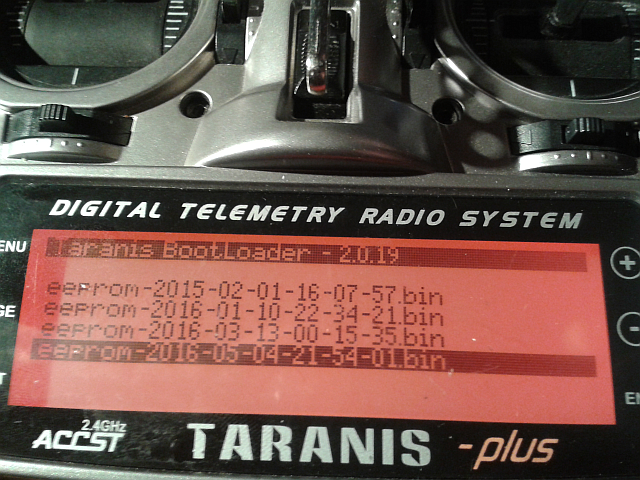 Seelct the proper EEPROM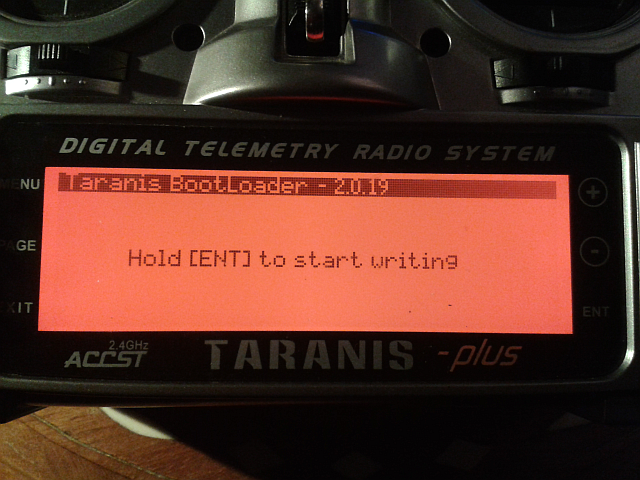 After selecting, it will ask you to long press "ENT" again to start writing.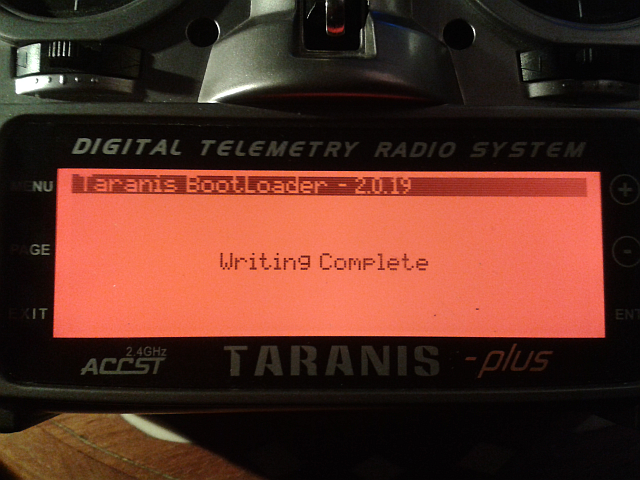 DONE!
Have fun and
Just Fly
P.S. The JustFly images all contain sound folders for every OpenTX version above 2.0. Just COPY the sound folder with the name of your OpenTX version, copy the existings SOUNDS folder to SOUNDSOLD, and rename the copy you made to SOUNDS, and your done.