Model 5.00 €
The "Basics" model is a fully functional model for the TARANIS that comes with a user interface that gives your TARANIS the look and feel of a traditional transmitter.
As from now on, it will include the latest firmware version for the Taranis, TaranisPlus and X7(Q7) for OpenTX 2.0, 2.1 and 2.2, including the sound files. For instructions on how to installe, check here.

It has been designed around a aileron / flaps motorised plane, in combination with rudder and elevator. A 1-servo wing setup or 2-servo Y-cable wing setup is supported (ailerons and/or flaps). Throttle Safety is standard set to the SF switch. 
New users of OpenTX can use it out of the box, without further knowledge of OpenTX itself. All functions are defaulted when the activating switch is in the 'up' position.
If your servo linkage is technically correct, and you connected the servos in TAER order, with the Flaps on ch 6, and verified the servo directions, you are ReadyToFly without further setup.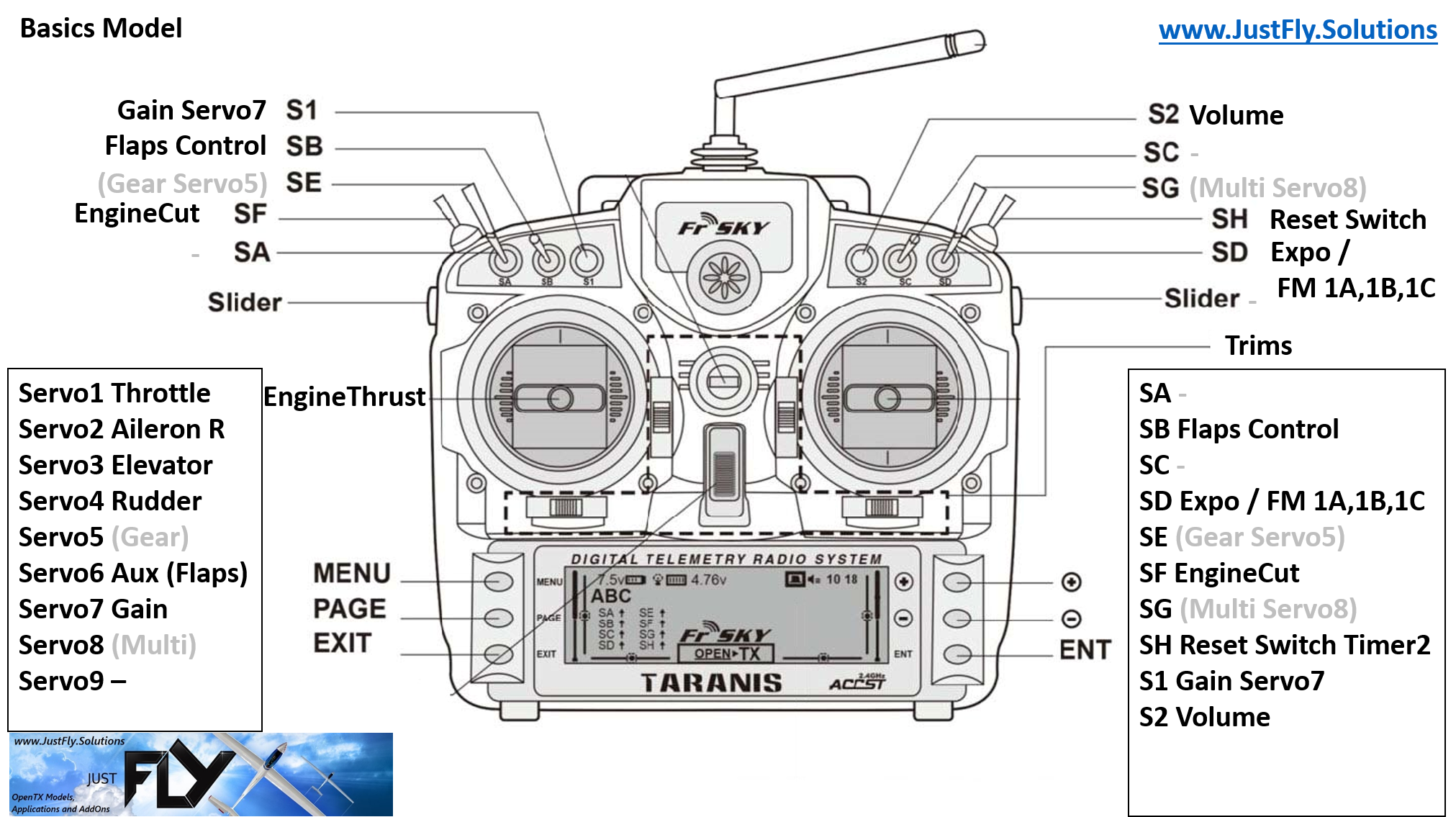 Put all switches in the 'up' position, bind your receiver, check servo directions, have fun and
Just Fly!