Simply run the AppMan as a one time script, as described in the page Installing Apps.
See Youtube here.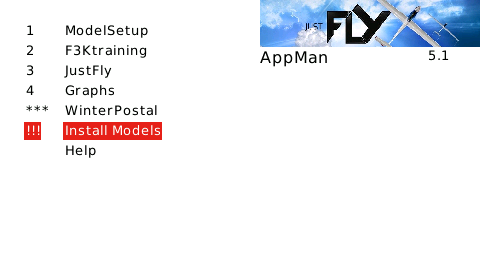 Select the "Install Models" menuitem, and a confirmation box is shown: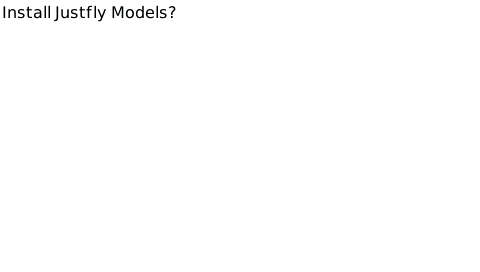 Click enter to intall, or exit to cancel. When the installation is fiinshed, a message is shown: MAKE SURE YOU RESTART THE RADIO NOW TO REFRESH THE MODELS CACHE.
Now you can enter the model selection screen: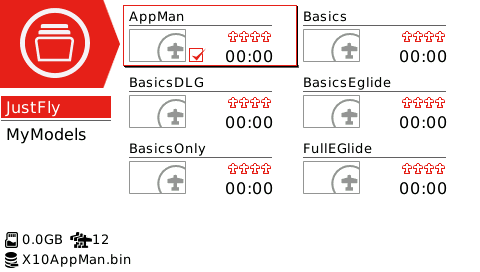 A JustFly category has been added, containing all predefined models to select for copying.
BE AWARE that you should always make a copy before editing the models in the JustFly category. Otherwise, you will loose the original.
Have fun and
Just Fly!