Price 2,5€, works only in combination with the JustFly App.
Actually this is just a menu to support easy picking of the preset tasks as known in the F3K competition class for Discuss Launched Gliders. It will allow you to adapt and store your own preferences, as well as preparation time. It functions therefore exactly the same as the JustFly App.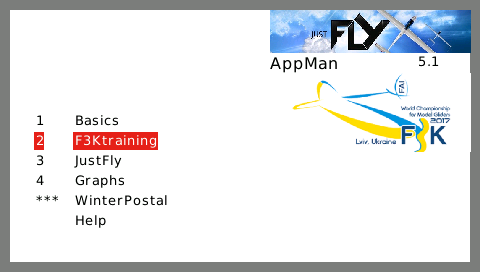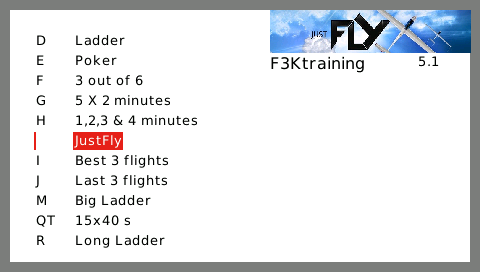 The only extra in the F3K training App is the availability of a Quick Turnaround screen.
An S after the time indicates how much you landed short of target time, an L indicates how uch you landed to Late, and the time after the letter indicates the time lost during turnaround. If there is slack, the turnaround time is registered as zero.
At the end of the task, the QT score is available: total time Short, total time Late, and total time lost in Turnaround. The seconds after the T in the bottom of the score list is the minimum time lost in turnaround when flying all target times.