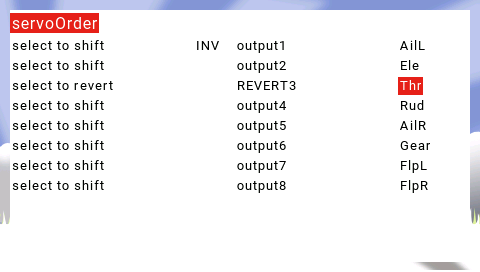 SAFETY MEASURE !!!
>
unplug motor power
>
press ENTER to select a servo output
press Up/Down move
press enter twice to inverse servo
selected output will inverse
>
Setup Procedure:
>
start: select output1
look which servo moves when inversed
note the correct name
deselect output1
select correct name
move it to output1
deselect output1
>
repeat for output2, 3, ...