We are proud to present a world first: the FrSky X-lite JustFly edition. It is not an official FrSky edition, but an X-lite customized by JustFly.Solutions.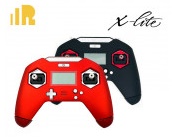 What do you get:
X-lite (red or black)
Adapted case to allow full range rotation top sliders (increased precision and tactile centering)
Left AND right long 3 position momentary switch (back side, pull spring, mid and push, ready for left and right hand DLG)
Left and right long 3 position switches (front side, normal)
Internal USB charger (led charging indication integrated in on_off button)
2040 maH batteries (Panasonic quality)
SDcard 16 GB (Kingston quality)
JustFly apps pre-installed (including OpenTX 2.2.3, EU and NON-EU firmware, bug fixes and updates)
Handstrap red & black (Secures battery caps at the same time)
Total price, excluding shipment: 240.00$ excl. VAT or 250.00€ incl. VAT.
It comes at a price, but we think it is worth it. For now we only take pre-orders, without guarantee to delivery, but also without obligation to buy. We ask a fee of 1.00 € registration, which will not be refunded if you do not convert your pre-order to an order. This is to ensure only serious pre-orders are taken.
To be completely transparent, we list here the components, and their separate retail prices at one of the popular re-sellers online shops for that component. You can make up for yourself if you want to pay the extra. More transparent we can't get.
All products work on all FrSky radios running OpenTX. One installfile for ALL apps, one license file per order.
Order Page

Price (€)

Buy first

Description

5.0

 

Includes all model templates + setup menus + Appmanager + bonus content

 

JustFly App
5.0
 

Flight logging and graphing + AppManager + bonus content

 

F3Ktrain App
2.5

JustFly App

Adds an F3K timer to the JustFly App, including on radio FAI F3K rules per task

 

F5Jtrain App
2.5

JustFly App

Adds an F5J timer to the JustFly App

 

 
 
 
 
Welcome
Be aware that the text on this website in any language other than English is auto-generated. We excuse us for any inconvenience this may cause.
we are proud to announce that we host the 2018/2019 winterpostal. Check it out here.
We are happy to offer you what we have found useful in Radio Controlling planes, cars, drones or any other item. We are focussed on one thing, and one thing only.
Models, Menus, Apps and Widgets for all FRsky radios
X-lite, X7 (Q7); X9D, X9D+ and X9E (Taranis and Taranis Plus), X10 and X10S, X12S (Horus).
Sneak Preview: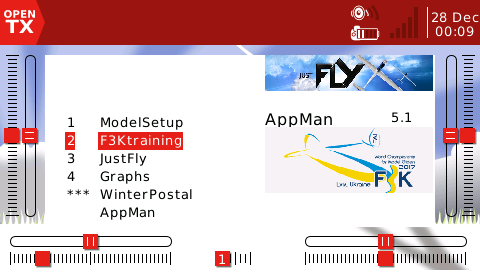 The value we add is the support you get.
The software, scripts, programs and all other stuff that you'll find here is carefully put together to make it useful for a non-technical guy or girl. Some of the downloadable items here fall under a "closed-source" license, where we act as (re-)seller, some will fall under some OpenSource License, and we simply (re-)distribute it as a service with the item you buy.
Total Newbie Getting Started Setup
We have created a set of tools and instructions to get a total newbie up and flying in no time with his new FRsky radio. Start reading First time use.
Browse around, have fun and:
JUST FLY!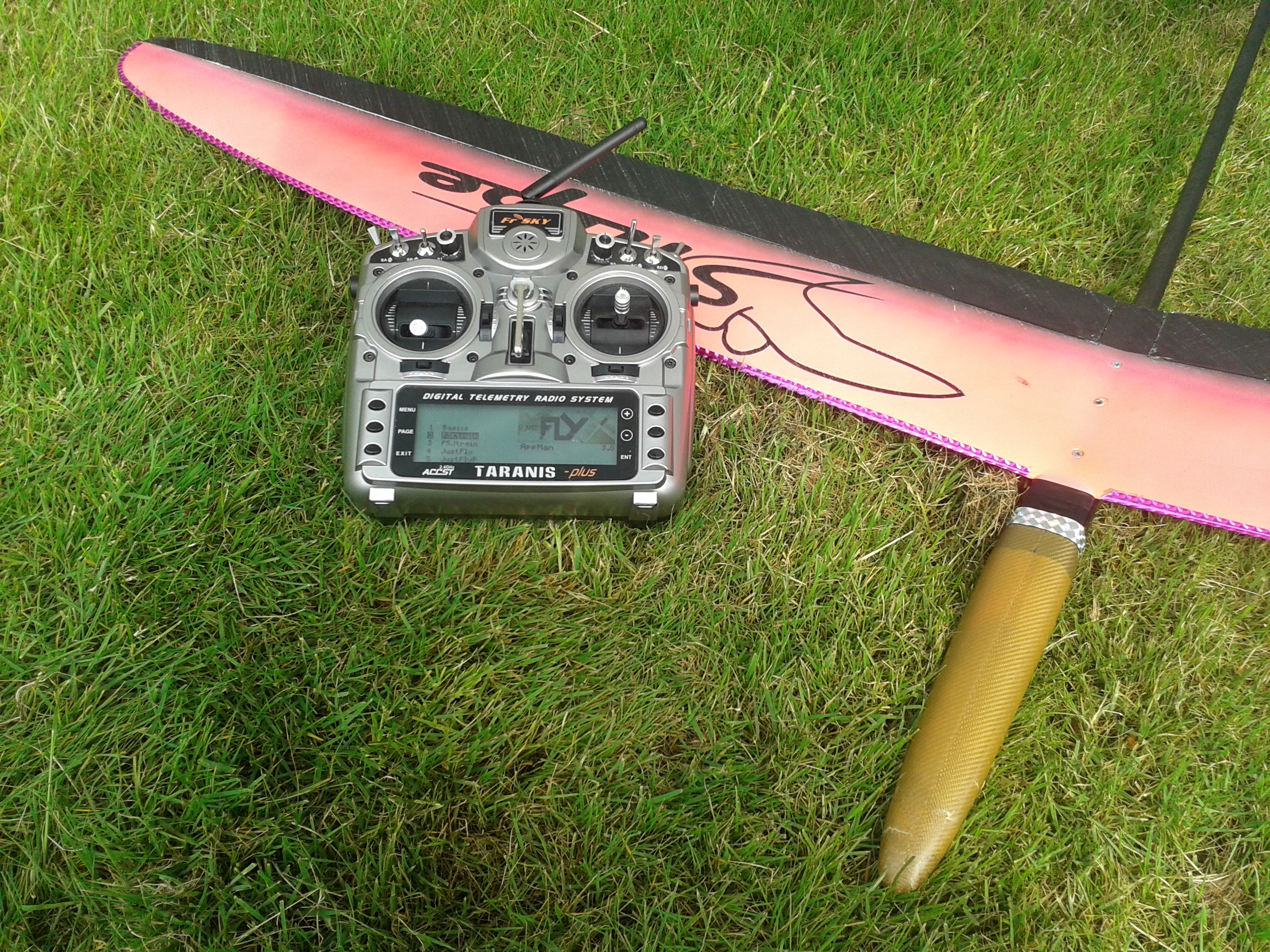 Welcome
We are happy to offer you what we have found useful in Radio Controlling planes, cars, drones or any other item.
Browse around, have fun and:
JUST FLY!