The JustFly 'AppMan' is a customizable menu for the OpenTX radio operating system. It comes as part of any product purchased on this site, and is not available as separate purchase. It is an add-on to OpenTX and does not alter the existing functions of your radio or OpenTX in any way.
It offers some free apps and tools like graphs, servo output ordering and more. It is also the place where all other JustFly applications are managed.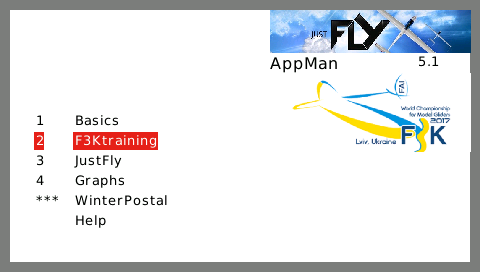 Have Fun and Just Fly!